I offer a variety of workshops for your organization, from lunch 'n learns to half-day, or full-day programs.
Contact me for information on how to bring a workshop or presentation to your group or organization.
Personal and Professional Development Workshops:
The Success Factor Experience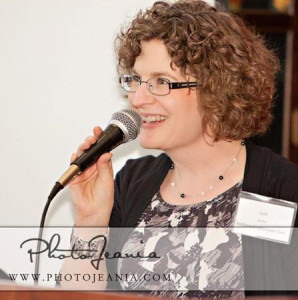 Often we find ourselves on a constant treadmill trying to reach the next level of success. It seems like we should be happy, but something's missing. Or maybe it just feels like we're living someone else's agenda. The Success Factor Experience helps each participant get clear on what success means uniquely to them. It creates a deeper sense of self-awareness, guides the participant to greater clarity in life and career and provides a decision-making tool for choosing the right goals, managing time and resources. Learn more.
Other Speaking Topics Available:
What It Means to Practice Emotional Intelligence
Bridging the Gap: building a life and work you love
The Hidden Factors that May have Influenced How You View Success (and how they impact you)
Create Your Best Year Ever: set SMARTER goals that pull you forward to success
Your Greatest Performance Advantage: a strengths-based approach to work and life
How to Overcome the One Thing that Will Keep You Stuck
The Myth About Finding Your Purpose
Health Living Workshops:
Interactive workshops with simple, easy-to-implement tools that make achieving physical wellness fun and engaging.
L.E.A.N. Start workshops: A series of fun and interactive educational classes that give adults and families with school-aged children the tools and information to develop a lifetime of achievable healthy habits.
Prime Time Health workshops: A simple healthy-aging program to help adults 40+ uncover the secrets of aging well. Learn how your body changes during prime time; boost your energy, stress less, sleep better and sharpen your thinking; reduce the risk of cancer and the "highs"(blood pressure, cholesterol); become fit, strong and flexible.
Other topics include mindfulness and changing our relationship with stress, and more. Contact me today to discuss your next event.